1 hr 15 mins

2.2 km Return


176 m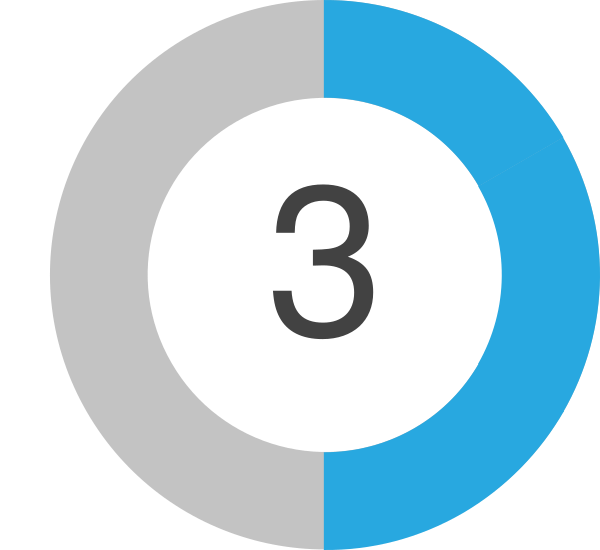 Moderate track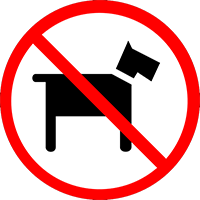 A relatively short walk with some really nice scenery and some of the historic highlights of the Old Great North Road. This walk climbs part of the well formed Devines Hill ascent. The remnants of the convict built road are impressive and there are good information signs along the trail. The visible remnants of the Old Great North Road include rock cuttings, stone retaining walls, an old quarry site and Hangmans Rock.
Wisemans Ferry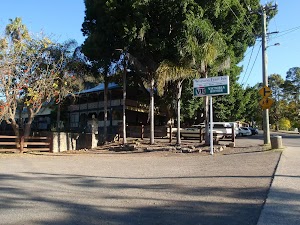 Wisemans Ferry village is on the banks of the Hawkesbury river, NSW. The town, and nearby car ferry, is named after Solomon Wiseman, a former convict who received a land grant in the area and established the ferry service. The town is a popular day trip and weekend destination from Sydney. There are several good spots to eat in town, including bistros at the Wisemans Ferry Inn and the Wisemans Ferry Bowling club, and takeaway food from Bush Bites cafe. The Riverbend Restaurant can be found in the 'Retreat at Wisemans' for finer dining. The area has some great walking and interesting history surrounding the convict built Old Great North Road.
More info.
Old Great North Road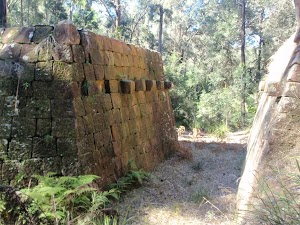 The historic Great North Road was built using convict labour between 1826 and 1836 (this section south of Wollombi was completed in 1832). The road formed a link between Sydney and the Hunter Valley, including Newcastle. There are visible remnants of the original work in bridges, retaining walls and other structures along the way. The 'Convict Trail Project' has member groups involved in the conservation of historical remnants along the road. The Convict Trail Project and the NPWS have erected information signs at various points to illustrate the history. The Convict Trail Project has an excellent website for further reading.
More info.
(0km) Int of Wisemans Ferry Rd and OGNR → Hangmans Rock

1.1 km

31 mins

127m

-49m

Moderate track
From the car park and intersection on Wisemans Ferry Rd (about 500m west of the car ferry), the walk passes around a gate, passes an information sign, and follows the 'Old Great North Road' up the hill. This section of the walk winds up the hill, passing numerous cuttings and retaining walls built with convict labour. There are several information signs on the way, making the walk more interesting. The walk then arrives at the signposted "Hangman's Rock".
Hangmans Rock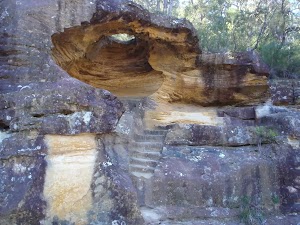 Hangmans Rock is beside the historic Old Great North Road, near Wisemans Ferry, NSW. This beautiful sandstone cave/overhang has some steps and a bench seat cut into it and is part of the history of the convict built OGNR. It is uncertain what purpose the spot served, but stories that convicts were hanged through the hole in the roof of the cave appear unlikely to be true, despite giving a name to the atmospheric spot.
More info.
Maps for the Hangmans Rock walk
You can download the PDF for this walk to print a map.
These maps below cover the walk and the wider area around the walk, they are worth carrying for safety reasons.
| | | | |
| --- | --- | --- | --- |
| Lower Portland | 1:25 000 Map Series | 90312S LOWER PORTLAND | NSW-90312S |
| St Albans | 1:25 000 Map Series | 90312N ST ALBANS | NSW-90312N |
| St Albans | 1:100 000 Map Series | 9031 ST ALBANS | 9031 |
Cross sectional view of the Hangmans Rock bushwalking track

Analysis and summary of the altitude variation on the Hangmans Rock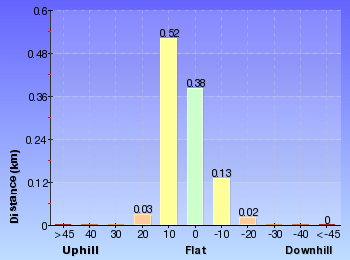 Overview of this walks grade
– based on the AS 2156.1 – 2001
Under this standard, a walk is graded based on the most difficult section of the walk.
Length
2.2 km
Time
1 hr 15 mins
.




Grade 3/6



Moderate track

AS 2156.1

Gradient
Short steep hills (3/6)
Quality of track
Clear and well formed track or trail (2/6)
Signs
Clearly signposted (1/6)
Experience Required
No experience required (1/6)
Weather
Weather generally has little impact on safety (1/6)
Infrastructure
Limited facilities, not all cliffs are fenced (3/6)
Some more details of this walks Grading
Here is a bit more details explaining grading looking at sections of the walk
Gradient
This whole walk, 1.1km has short steep hills.
Quality of track
This whole walk, 1.1km follows a clear and well formed track or trail.
Signs
This whole walk, 1.1km is clearly signposted.
Experience Required
This whole walk, 1.1km requires no previous bushwalking experience.
weather
This whole walk, 1.1km is not usually affected by severe weather events (that would unexpectedly impact safety and navigation).
Infrastructure
This whole walk, 1.1km has limited facilities (such as not all cliffs fenced).
Similar walks
A list of walks that share part of the track with the Hangmans Rock walk.
Other Nearby walks
A list of walks that start near the Hangmans Rock walk.
Plan your trip to and from the walk here
The Hangmans Rock walk starts and ends at the Int of Wisemans Ferry Rd and OGNR
(gps: -33.375218, 150.98486)
Your transport options to Int of Wisemans Ferry Rd and OGNR are by;

Bus. Wisemans Ferry Dialacar provides a taxi style mini-bus service based in Wisemans Ferry. The cost is typically about per km (ex Wisemans Ferry). They will pick-up and drop-off from Sydney or the Central Coast and will happily drop walkers off or pick them up from tracks in the area. The cost for a pick-up from Gosford and drop off near Wisemans Ferry would be approximately 0 (please call for up-to-date pricing) and the minivan can carry up to 13 passengers. Phone: 0448 122 374 (get details)

Car. There is free parking available.
(get details)
Fire Danger
Each park may have its own fire ban, this rating is only valid for today and is based on information from the
RFS
Please check the
RFS Website
for more information.
Park Information & Alerts
Short URL =
http://wild.tl/hr
Gallery images
There are other downloads I am still working on.
You will probably need to login to access these — still all free.
* KML (google earth file)
* GPX (GPS file)
Special Maps/ brochures
* A3 topo maps
* PDF with Lands Topo map base
* PDF with arial image (and map overlay)
I wanted to get the main site live first, this extra stuff will come in time.
Happy walking
Matt 🙂