30 mins

828 m Return


95 m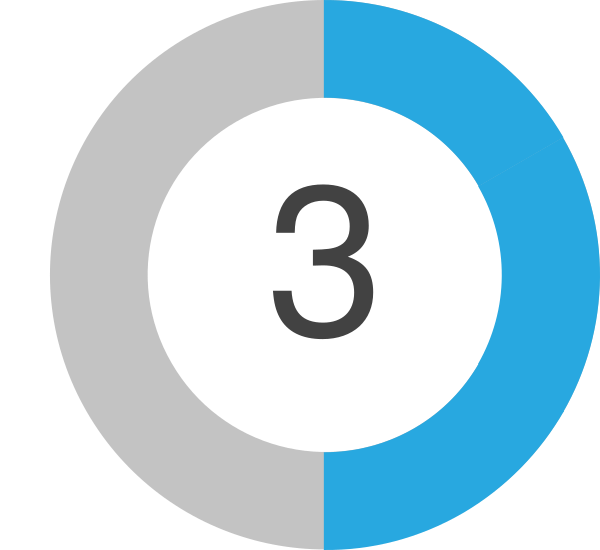 Moderate track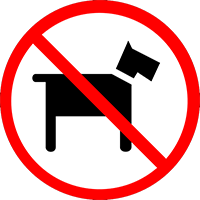 From Caves House, this short but relatively steep trail goes up to Carlotta's Arch, enjoying fantastic views out over Blue Lake, the Jenolan Valley and River. Back at Caves House, you can enjoy a cup of coffee or a milkshake in the bistro. For those in Jenolan primarily do a caves tour, this is a great walk to add a little bit of variety to your day.
Jenolan Caves House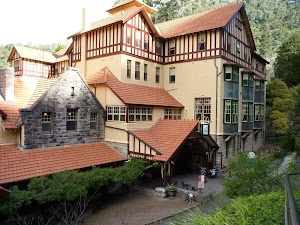 Jenolan Caves House, built in 1898, is a heritage-listed building which houses dining, a variety of accommodation options, and other services for visitors to the caves. Jenolan has two licensed restaurants: Trails Bistro is open from breakfast onwards and closes early evening. Trails serves a range of light meals including sandwiches, salads and hot food. Chisholm's Restaurant is open each morning for breakfast and each evening for dinner from 6.00pm. Essential items and beautiful souvenirs may be purchased from Things Jenolan, located on the ground floor of Caves House. Don't forget to explore one of the many caves to explore in the area. For more information, call Jenolan Caves on 1300 76 33 11.
(0km) Caves House → Carlotta Arch Lookout

410 m

12 mins

74m

-21m

Moderate track
From the opposite side of the Jenolan Caves Road from Caves House
[2]
, this walk follows the 'Six Foot Track' sign up the concrete steps
[3]
. The walk then follows the stone footpath up the side of the valley for about 80m to pass the 'Southside Show Caves' information sign
[4]
then just over 30m later to the 'Grand Arch' information sign (and view of the Arch)
[5]
. The walk continues fairly gently up the path for 100m (as it bends right) to find 'Caves House' information sign
[6]
. The path soon starts leading much more steeply up as it begins to Zig Zag up past a seat
[7]
and more views down to caves house
[8]
for 150m beside the limestone cliffs
[9]
. At the top of this climb the path leads over a small small rise then gently down to a fenced lookout beside 'Carlotta Arch'
[10]
[11]
.
(0.41km) Top of Carlotta Arch Steps → Bottom of Carlotta Arch Steps

30 m

1 mins

1m

0m

Moderate track
Turn right: From the intersection, this walk goes down the stairs until coming to the entrance of the cave. On the way, this walk goes under the towering Carlotta's Arch. The lookout has great views of the valley and Blue Lake. At the end of this side trip, retrace your steps back to the main walk then Turn right.
Carlotta Arch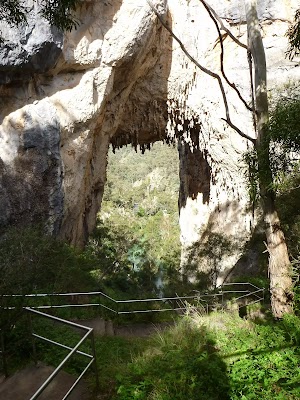 Carlotta Arch is a large and spectacular cave remnant overlooking Blue Lake. It is believed that the arch was named in honour of a daughter of a surveyor – General P.F. Adams. Adams is credited with having taken some of the earliest photos at Jenolan.
Maps for the Carlotta's Arch Track walk
You can download the PDF for this walk to print a map.
These maps below cover the walk and the wider area around the walk, they are worth carrying for safety reasons.
| | | | |
| --- | --- | --- | --- |
| Six Foot Track | 1:50 000 Map Series | Six Foot Track | NSW-six-foot-track |
| Jenolan | 1:25 000 Map Series | 89303N JENOLAN | NSW-89303N |
| Katoomba | 1:100 000 Map Series | 8930 KATOOMBA | 8930 |
Cross sectional view of the Carlotta's Arch Track bushwalking track

Analysis and summary of the altitude variation on the Carlotta's Arch Track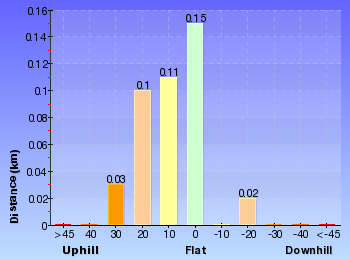 Overview of this walks grade
– based on the AS 2156.1 – 2001
Under this standard, a walk is graded based on the most difficult section of the walk.
Length
828 m
Time
30 mins
.




Grade 3/6



Moderate track

AS 2156.1

Gradient
Short steep hills (3/6)
Quality of track
Smooth and hardened path (1/6)
Signs
Clearly signposted (1/6)
Experience Required
No experience required (1/6)
Weather
Weather generally has little impact on safety (1/6)
Infrastructure
Generally useful facilities (such as fenced cliffs and seats) (1/6)
Some more details of this walks Grading
Here is a bit more details explaining grading looking at sections of the walk
Gradient
This whole walk, 410m has short steep hills.
Quality of track
This whole walk, 410m follows a smooth and hardened path.
Signs
This whole walk, 410m is clearly signposted.
Experience Required
This whole walk, 410m requires no previous bushwalking experience.
weather
This whole walk, 410m is not usually affected by severe weather events (that would unexpectedly impact safety and navigation).
Infrastructure
This whole walk, 410m is close to useful facilities (such as fenced cliffs and seats).
Similar walks
A list of walks that share part of the track with the Carlotta's Arch Track walk.
Other Nearby walks
A list of walks that start near the Carlotta's Arch Track walk.
Plan your trip to and from the walk here
The Carlotta's Arch Track walk starts and ends at the Caves House
(gps: -33.820325, 150.02117)
Your main transport option to Caves House is by;

Car. There is free parking available.
(get details)
Fire Danger
Each park may have its own fire ban, this rating is only valid for today and is based on information from the
RFS
Please check the
RFS Website
for more information.
Park Information & Alerts
Short URL =
http://wild.tl/cat
Gallery images
There are other downloads I am still working on.
You will probably need to login to access these — still all free.
* KML (google earth file)
* GPX (GPS file)
Special Maps/ brochures
* A3 topo maps
* PDF with Lands Topo map base
* PDF with arial image (and map overlay)
I wanted to get the main site live first, this extra stuff will come in time.
Happy walking
Matt 🙂